Recruitment
Discover our job offers and the Ovalie Tech environment
Why join
us ?
"The company is the story of a boss with women and men around, when the boss is no longer there, he remains the main thing:  women and men. "This sentence, diverted from the original*, illustrates the values of Ovalie Tech vis-à-vis its employees.
But that's not all, if you choose Ovalie Tech, get ready to enter a world  of technology and innovation. But above all,  expect  to be  solicited!  Yes, because new ideas are very highly appreciated within  society. What we are looking for are people who are strong of proposal,  autonomous  and  motivated  to intervene with industries.
*Jean Pierre Rives, former captain of the France national rugby team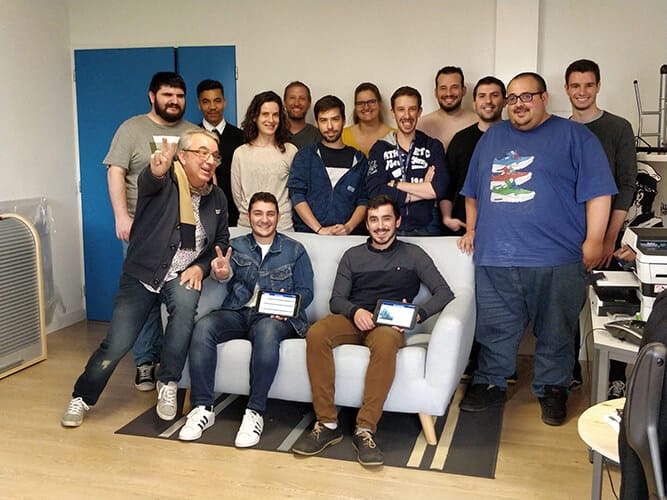 Au sein d'Ovalie Tech, vous travaillerez sur le réseau et système d'information interne mis en place
Lire la suite
Au sein de l'équipe de développement d'Ovalie Tech, vous aurez la responsabilité du développement de nos applications DOMMS pour Android
Lire la suite
Vous intégrerez l'équipe de développement de notre application web DOMMS, codée en Java JEE, Angular 5, sur une base de données Postgresql.
Lire la suite
Concerned about well-being in companies, we adapt to each situation in order to guarantee optimal working conditions for our employees.
Sharing moments signed

 Ovalie Tech